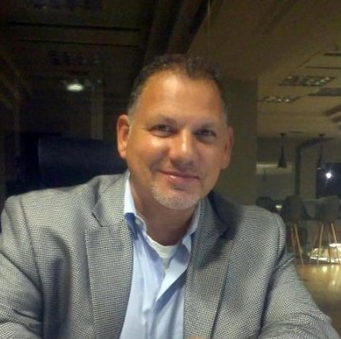 George C. Pappas
Languages: English, Greek
Born: USA
George Pappas is a twenty-five year veteran US-trained and educated patent attorney. He holds a degree in Electrical & Computer Engineering and a law degree from a top tier US law school where he specialized in patents and intellectual property.
Early in his career, Mr. Pappas was a digital design engineer with Grumman Aerospace (now Northrop Grumman). From 1989 to 1991, Mr. Pappas worked as a patent examiner at the U.S. Patent and Trademark Office where he was responsible for the examination and grant of patents in the electrical arts.
Mr. Pappas has represented clients at several internationally-recognized law firms and held positions as patent counsel at a number of major high tech corporations and start-ups, including that of Vice President in the Patent Department of Qualcomm Incorporated and Senior Patent Counsel of Motorola, Inc.
As counsel for Qualcomm, Mr. Pappas responsibilities included defining patent strategy/ procedures, providing portfolio managment, acquisition and litigation support, and prosecution of foreign oppositions. Mr. Pappas provided IP support to Qualcomm's 4000 engineer QCT business unit; negotiated agreements, drafted joint venture and technology development agreements; performed due diligence investigations; supported acquisition activities; trained patent attorneys, agents, and technologists; managed patent portfolio dockets; advised on participation of various standards bodies; conducted personal interviews; and participated in proceedings before the USPTO and EPO. In addition, Mr. Pappas actively managed third party activities, provided upper management (CEO, GC, and SVPs of Qualcomm) with direct strategic advice on IP related matters, provided litigation-related advice, and served as lead counsel in the licensing of in sourced technology from Microsoft, Nvidia, and others. Also, he played active and critical legal role in various strategic business acquisitions, including those of RIMM and Airgo.
Mr. Pappas spent a year in Munich for Qualcomm where he oversaw several oppositions and also provided litigation
assistance to local counsel on certain critical matters relating to (i) coding techniques for wireless communications and (ii) RF system design methodologies.
Mr. Pappas moved to Greece in 2008 and formed PAPPAS IP.  PAPPAS IP is an IP procurement, technology transfer and IP commercialization entity.  Mr. Pappas represents clients in all aspects of intellectual property. Pappas IP is the first of its kind law firm in South East Europe to provide complete specialized legal representation in US and European patent and intellectual property matters to local research institutions and high-tech companies.
Mr. Pappas is a graduate of the Stanford University certificate program on Executive Leadership and an educator with substantial experience in the training and qualification of patent experts. Mr. Pappas holds licenses as an attorney and solicitor in the United States, Greece, England and Wales, is a registered patent practitioner before the US Patent and Trademark Office, and is an authorized legal practitioner before the European Patent Office, WIPO and EUIPO.
Mr. Pappas has prepared and prosecuted several hundred patent applications and has managed prosecution of applications before the U.S. Patent and Trademark Office and patent offices in other countries. He possesses detailed knowledge of European Patent Office (EPO) opposition and appeal procedures and has represented clients in numerous hearings before the EPO examining, opposition, and appeal divisions. He also has broad experience with international/PCT patent procedures and filings, and wide knowledge of the procedures and laws of numerous patent offices around the world.
Mr. Pappas routinely supports the technology transfer activities of Greek universities and research centers, advises on portfolio management, including budgeting and cost control, and works closely with inventors to ensure that patenting becomes an effective part of business strategy. Mr. Pappas also counsels clients on patent validity and infringement. He has written numerous opinions to defend clients against charges of willful patent infringement and has had to frequently negotiate directly with opposing counsel over such charges. In addition, he regularly advises clients about infringement risks during the design process and has coordinated clearance studies requiring the evaluation of competitor's patents.
TECHNICAL AND PATENT ANALYSIS RELATED EXPERTISE
Mr. Pappas possesses extensive knowledge and expertise in Software Engineering, Multimedia, and Wireless Communications and digital signal processing : 3G, 4G, CDMA, OFDM, MIMO, UWB, UMTS, WCDMA, HSDPA, HSUPA, HSPA+, LTE, LTE Advanced, WiMAX, WiFi, 802.11, embedded software and hardware, and computer architectures – RISC, CISC, VLIW, SIMD, MIMD, ARM, MIPS, HDL, RTL, SoC, VLSI.
Other activities and expertise include:
STRATEGY CONSULTING: Provided strategic guidance to upper management on IP litigation, negotiations and acquisitions involving tens to hundreds of millions of dollars.
PORTFOLIO MANAGEMENT: Reviewed Qualcomm's IP portfolio to identify patents of value for licensing or litigation. Evaluated other companies' IP portfolios, and advised mergers and acquisitions teams on their value.
BUSINESS DEVELOPMENT: Developed new IP licensing programs, identified untapped markets and relevant patents, and evaluated licensing business models and analyzed potential licensee concerns.
LITIGATION SUPPORT: Developed infringement theories and prepared claim charts on various technologies (such as 3G, 4G, CDMA, OFDM, MIMO, WCDMA, LTE, WiMAX and WiFi /802.11).
PATENT ANALYSIS: Reviewed pending applications to identify potential improvements to claims. Analyzed language of granted patents to determine applicability to standards and necessity of declaration to standards bodies.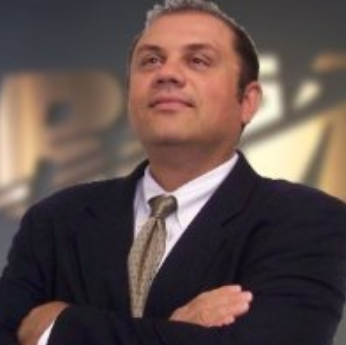 Alek Tziortzis
Languages: English, Greek
Born: USA
Alek Tziortzis is an innovation incubation leader leveraging solid business acumen and strategy. Mr. Tziortzis has substantial expertise in new technology development, risk management, innovation best practices, process development, six-sigma analysis, and intellectual property development. He is an expert in new business development expert and has deep insight into how to manage risk,maximize ROI and achieve results. Mr. Tziortzis also has expertise in R&D transformation, contract negotiation, external collaborations, revenue/income financial modeling and valuation, market research, and C-level consulting. He is a skilled portfolio manager and strategist who creates frameworks that fit the organization's business goals; has expertise in strategy, game theory, tool development, and market research; strong operational management with outstanding resource planning and development skills; and expertise in managing virtual internal/external multi-national teams of 30+ people, process methodologies, culture development, and culture change.
Northwestern University – Kellogg School of Management MBA 2004Graduated with distinction.
Official Majors: Finance,Marketing, Management/Strategy,Analytical Consulting
Massachusetts Institute of Technology Certificate of Completion
MIT Professional Education, Tackling the Challenges of Big Data
University of Illinois at Urbana-Champaign MSEE, Electrical Engineering
Digital signal processing and digital communication systems
University of Illinois at Urbana-Champaign BSEE, Electrical Engineering
Graduated honors. Focus on signal processing, statistical methods, and digital communications
ADMISSION: Registered USPTO Representative
DREAM2SKY, LLC. Founder
Dream2SKY offers complete services in innovation creation and management, intellectual property, strategy, product management, product definition, market analysis, competitive analysis, business case development, and technical analysis. Clients include Fortune 50 companies including multi national conglomerates and multi-billion dollar financial services institutions covering a wide range of high tech areas.
BLACKBERRY, Inc., Business Manager, Innovation, Patent Strategy & Development
Grew Blackberry's patent portfolio from 900 issued patents to over 8000 US and international patent cses through innovation management, technical development, knowledge management development, and new product program development. Architected portfolios vetted at the VP/C-level ensuring broad patent coverage and high patent quality for licensing, litigation, and acquisition activities. Analyzed Blackberry's patent portfolio (thousands of patents) and conducted continuous benchmarking against competitor portfolios to formulate IP strategies to assist in licensing and litigation. Found candidate third party patents for acquisition. Monitored new competitor patenting activity to feed innovation activities. Gatekeeper and reviewer of all unsolicited 3rd party IP acquisition activities. Developed multi-dimensional regression models to analyze patent quality for Blackberry/RIM and competitor patents. Provided strategic patent landscape generation used to anchor innovation advanced inventing sessions.
MOTOROLA, INC., Senior Manager of Business Development, Early Stage Accelerator
Original member of a hand picked elite group to lead business development initiatives for the Early Stage Accelerator, Motorola's internal venturing arm. Assumed "CEO" responsibilities for several internal ventures. Directly responsible for $7.5M in R&D spend. As head of an internal venture project, Mr. Tziortzis' duties included external agreement development and contracts, budget forecast and management, financial analysis, trial negotiation, risk analysis, virtual team leader, pricing analysis, marketing, strategy, technical architect, and program management. Instantiated and managed the wireless broadband 802.16e project ($2+ million in budget and 25 people) which jump started Motorola's foray into what has become WiMAX (recent announcements for several contracts worth over $300M). Led and negotiated successful collaborations with partner companies in areas of next generation optical networking which led to bids for equipment valued at over $250M. Led innovation best practices development and engagements with third party experts (e.g. Geoffrey Moore, Clay Christensen). Resulting portfolio
management platform was deployed, accepted, and utilized by entire Motorola business units representing $2 Billion in revenue. Directed market research in Russia, India, China, France, England, and South America to gain consumer insights in multi-national markets for video-to-the handset, resulting in $2M in business unit commercial investment. Developed next generation wireless seamless mobility concept vehicle used as the main marketing attraction at Motorola's 2005 financial analyst meeting and Motorola's 2006 Consumer Electronics Show entry. Vehicle used to showcase technology to CEOs of large customers (China Mobile, BT, etc.). Collaborated with the Motorola Ventures organization to identify and recommend candidate investment companies which led to investments of over $4M.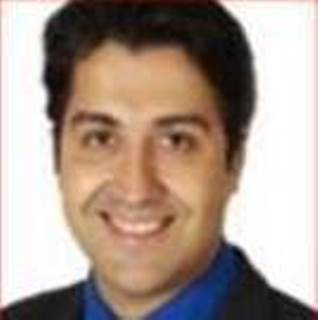 Tom Vouloumanos
Languages: English, Greek, French
Born: Canada
Tom Vouloumanos has been practicing in the field of Intellectual Property since 1998. Mr. Vouloumanos has extensive experience in drafting, filing and prosecuting Canadian, USA, European, International and other foreign patent applications. Mr. Vouloumanos also prosecutes Canadian patent and design applications for many foreign clients. He provides legal opinions regarding patentability, infringement, validity, freedom to operate and design around assessments. Furthermore, he assists investors, vendors and purchasers with patent due diligence issues, he counsels clients Mr. Vouloumanos provides technical support in IP litigation and licensing matters. Mr. Vouloumanos works in a variety of technological disciplines. He has acquired in-depth experience with hundreds of inventions in a wide array of sectors, including:
Mechanical
Biomechanical
Medical
Green technologies
Agro-technologies
Materials
BACKGROUND and EDUCATION
Mr. Vouloumanos earned his Civil Law degree from the University of Sherbrook in 1996 and became a member of the Québec Bar in 1998. Prior to completing his legal training, Mr. Vouloumanos pursued scientific studies at the University of Montréal. He became a registered patent agent in 2004. He has worked as an attorney and patent agent in a national Canadian law firm and was previously a partner of another major Quebec based law firm.
Professional Affiliations and Involvement
Member of Quebec Bar
Fellow of the Intellectual Property
Institute of Canada (IPIC)
Former member of IPIC's Examination Board for the Canadian Patent Agent Exams (2008-2011)
Current lecturer for IPIC's Patent Agent Exam tutorials assisting patent practitioners in succeeding the Patent Agent Examination process
Member of Quebec Bar
Fellow of the Intellectual Property Institute of Canada (IPIC)
Current lecturer for IPIC's Patent Agent Exam tutorials assisting patent practitioners in succeeding the Patent Agent Examination process.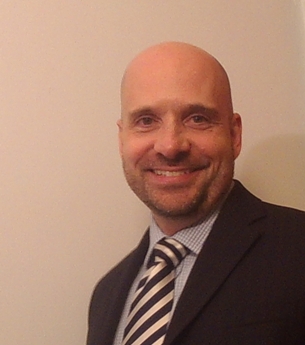 Vasilios Vlahakis
Languages: English, Greek, French
Born: Greece
EXPERIENCE
Dr. Vlahakis is a Senior Innovation, Intellection Property and Patent Consultant with 10 years of top level experience combining technical, business and legal expertise. He is currently the Director of Kainagora Innovation and Intellectual Property Consultants, which he founded in 2007. He has helped large Multinationals, SMEs and Startup companies to create their IP Strategy for minimizing risk, protecting their inventions, increasing their ROI for R&D, and developing new products and services. He has participated in M&As involving IP due diligence and valuation and has helped companies create new business opportunities exploiting IP intelligence. He has drafted dozens of patent applications in the US, and EU, and has prosecuted international patent applications and formulated defense against infringement cases.
He has served as Patent Portfolio Manager for Globo Mobile S.A. from 2012 to 2015 creating and running the company's IP department and supervising IP activities in the Globo Group. He was Patent Engineer at Pappas IP Law Firm from 2009 to 2010. From 2001 to 2007 he worked as Project Manager at Intracom Telecom managing R&D and commercial projects and undertaking business development and commercialization of research results. From 2000 to 2003 he worked as R&D Engineer at NCSR Demokritos. Prior to that, he worked as Research Engineer at General Electric Medical Systems in Paris from 1998 to 1999.
Dr. Vlahakis has a total of twenty years of hands-on experience in a wide range of industries including telecommunications, electronics, biomedicine, culture, maritime, banking, academia, government, manufacturing & operations, chemicals and augmented & virtual reality. He has worked with cutting edge technologies from their early days of development including augmented and virtual reality, personalized information systems, mobile computing, telemedicine, and 3D imaging.
EDUCATION
Dr. Vlahakis holds a Ph.D. in Electrical Engineering, DIC, and MSc from Imperial College, London, the Executive International MBA from the Athens University of Economics and Business, and BEng (Hons) in Electronics Engineering from UMIST, Manchester. He has received numerous awards for his work and has been trained in IP Law and Total Quality Management (Six Sigma).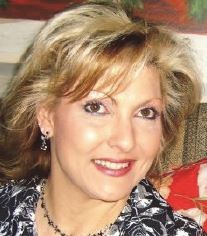 Diane L. Gardner
Languages: English, French
Education
JD, Thomas Jefferson School of Law, (1996)
University of NY at Stony Brook, B.S. Biological Sciences
University of California San Diego. Certif. Regulatory Affairs (2001)
Admittances
Registered practice before the U.S. Patent & Trademark Office (1993)
Admitted to the bar in California
Admitted to the bar in the District of Columbia
Ms. Gardner has over nineteen years of scientific and legal experience including in-house, outside and government positions. Scientific positions include various bench chemistry roles in pharmaceutical and biotech labs ranging in size from extreme start-up to big pharma, with products including antihypertensives, ophthalmics, bronchodilators, antibiotics, anxiolytics, antianginals, and anti-inflammatory agents.
Legal experience encompasses divergent settings and duties that complement one another across the interfaces of science and technology law. Practice includes patent, trademark and regulatory law in the areas of drug delivery (liposomes, microspheres and magnetic particles), diagnostic imaging agents, diagnostic and therapeutic chemical compounds, medical devices, nanoparticles and other technologies. Experience includes a wide variety of transactional matters and supporting matters of dispute.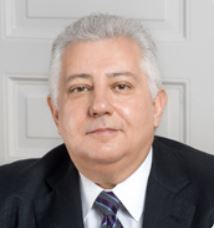 Steven N. Kourtis
Languages: English, Greek
Education
J.D. Catholic University of America, Columbus School of Law (1991)
B.A. Duquesne University (1984)
Admittances
Admitted to the Bar of Pennsylvania (1992)
Solicitor England & Wales (2005)
Admitted to the Athens (Greece) Bar (2005)
Mr. Kourtis went to law school in Washington, D.C. and worked for the environmental and energy sections of a large law firm for four years before moving to Athens, Greece in 1992. In Athens, Mr. Kourtis practiced transactional law with an international law firm with an emphasis on representing multi-national companies with matters in Greece. Mr. Kourtis also headed the Greek operations of an American biotechnology company heavily involved in the clinical diagnostics and life sciences fields and later became the company's general counsel.
Mr. Kourtis moved on to London in 2003 and worked with a London based firm on transactional matters and also became a solicitor of England and Wales. In 2005, Mr. Kourtis returned to Athens and practices in the areas of medical law, renewable energy, and corporate law. Mr. Kourtis has law licenses in Pennsylvania, U.S.A., England and Wales, and Athens, Greece.
Search for a published Patent document