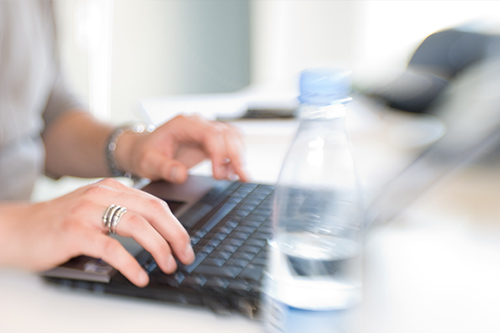 MARKETING, COMMERCIAL DEVELOPMENT AND CONFIDENTIALITY
---
When potentially valuable technology has been identified and protected, PAPPAS IP works closely with the inventors to commercialise the technology. This involves identifying the right partner for the commercial development and exploitation of the technology in the marketplace. It is easy to choose the wrong partner and a number of considerations should be addressed when choosing partner(s). Examples are: sufficient resources to take the technology to market; real intent to develop the technology as it may compete with in-house programmes; and awareness of access of the final products, where applicable, to developing countries. This last point, involving partly ethical concerns, is of particular relevance to human healthcare technologies and researchers should discuss with PAPPAS IP appropriate measures which can be taken.
PAPPAS IP will write a one page, non-confidential, summary of the invention in conjunction with the inventor which is initially distributed a group of leading industrial companies and potential investors.
One month after launching the technology to the group of leading industrial companies and potential inverntors, PAPPAS IP then contacts other potential licensees and publishes the opportunity on the PAPPAS IP private section of the web site. We actively encourage networking between potential licensees and researchers, and welcome commercial leads from researchers.
Following expressions of interest from companies, PAPPAS IP will arrange meetings to discuss possible commercial transactions with a view to entering into option, evaluation or licensing arrangements. Such arrangements may also involve the funding of further research in the researchers' laboratory.
ACCESS TO ESSENTIAL MEDICINES IN THE DEVELOPING WORLD
---
The University of Oxford and PAPPAS IP are mindful of the importance of development and distribution of new health-related technologies for less developed countries. The University's policy when licensing its technology for commercial exploitation purposes is, as far as is practicable:
to prosecute patent applications in less developed countries only as necessary (for example, to provide development and marketing leverage for new products, or to exert leverage over global licensees); and
to grant licences with provisions that seek to increase the availability of medicines at affordable prices to less developed countries.
The University expects its commercial licensing partners to appreciate and cooperate with this policy.
CONFIDENTIALITY AGREEMENTS
---
Unless published for academic reasons, it is very important that researchers do not discuss their inventions with third parties without the protection of a confidentiality (or non-disclosure) agreement (available from PAPPAS IP). This is the case even when a patent application has been filed Outline or selected information about the technology is possibly of value to companies and can be obtained by companies from preliminary discussions with researchers. Confidentiality Agreements are necessary when you wish to disclose confidential information to a company in the early stages of discussions which may lead to research collaboration, or licensing of intellectual property.
Keeping information confidential until it can be protected by, for example, patents is often essential in establishing links with industry. It is far harder to encourage a company to fund research or to licence technology if the company has no privileged or exclusive access to the research work.
Search for a published Patent document